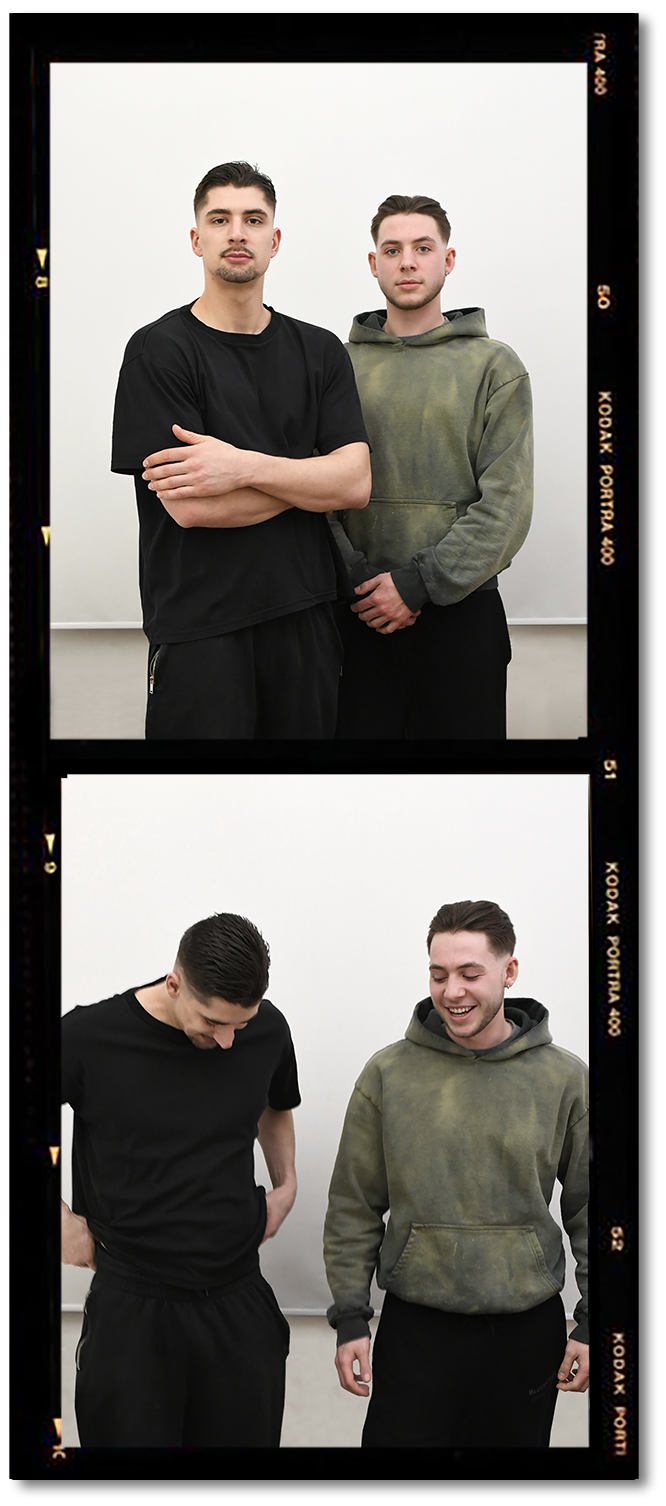 ABOUT
VISIO, founded by lifelong friends Lukas Poss and Kaspar Veigel in 2020, creates contemporary clothing and accessories. Their German-made designs blend the energy of the street with thought-provoking silhouettes and playful proportions.
It all started with a natural interest in fashion and a strong desire to create something that would allow to express oneself. Founded in the children's room, Lukas and Kaspar self-taught themselves the craft of fashion design and entrepreneurship turning the dream of a self owned fashion label into reality.
Born out of street culture, VISIO explores the lines between form and function. Inspired by a minimalistic and monochromatic aesthetic, VISIO is focusing on trail-blazing fabrics, garment construction and tailoring, emphasizing a high attention to detail. Curated with an experimental spirit, custom made fabrics and hardware trimmings are carefully developed and assembled with exceptional craftmanship.
Another huge concept the young label strives on is individuality and independence through creating non gender specific silhouettes and products, aiming to improve everyday fashion for an increasingly diverse society. 
As part of a new generation of young designers and entrepreneurs, we are aware of our responsibility towards our environment and future generations. Out of deep personal conviction, we constantly investing in decreasing our carbon footprint through innovative practices and materials as well as the creation of timeless, high-quality and durable products. Read more about the efforts we are making for a more sustainable future here.
Lukas (Founder & Creative), IG: @lukas.pss
Kaspar (Founder & Creative), IG: @kaspar.vgl